We recently had a bull calf hit the ground that has stumped us. We AIed this cow to a dark Murray Grey bull, MCC Trigger's Champion, last year. We were fairly sure that she came back into heat and was bred to our silver herd bull, BB Uncle Tony. A calf from the AI mating would have been due on February 28th, and a natural service calf would have been born in the 21st of March. This bull calf was born on March 15th at 88 lbs.
Historically, this cow has given birth early almost every year, but her calves from various bulls have ranged from 62 to 72 lbs. We have had two calves sired by Trigger's Champion so far, a 78 lb bull and an 80 lb heifer, both of which were out of smaller cows. I am fairly positive that this calf is sired by Tony, but I was not expecting this coat color or ear to be honest. He is 2 weeks old in the pictures. What do you think? We will be DNA testing him at weaning if he makes the cut as a replacement.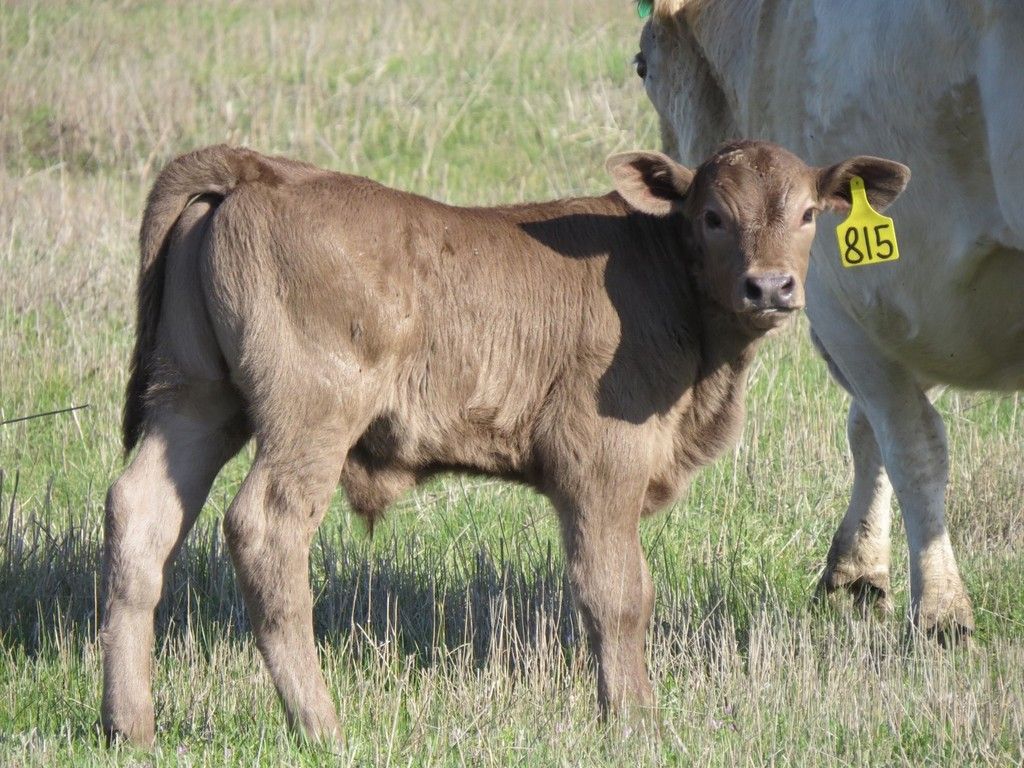 And here he is next to his mother.
And the two potential sires. The first bull is Trigger's Champion and the second is Tony.