Old windmill feed water tank from back in the early 1900's. The tank then feeds several water troughs on my friends ranch. All the water troughs are in the forty acre catch pen or the corrals.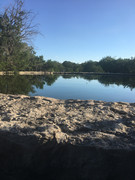 View off his back porch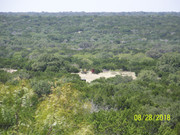 Looking out of the corral into catch pen. Very friendly environment.