From 9 heifers 3 has calved already. All three had bull calves by our Limousine bull. Other six will have Red angus and Limousine calves from AI.
Here's the recently calved heifer with two days old calf. Calf should be around 80-85lbs. Calved unassisted. Heifer is 26months old, 62.5% Angus. Plenty of milk and quite protective mom.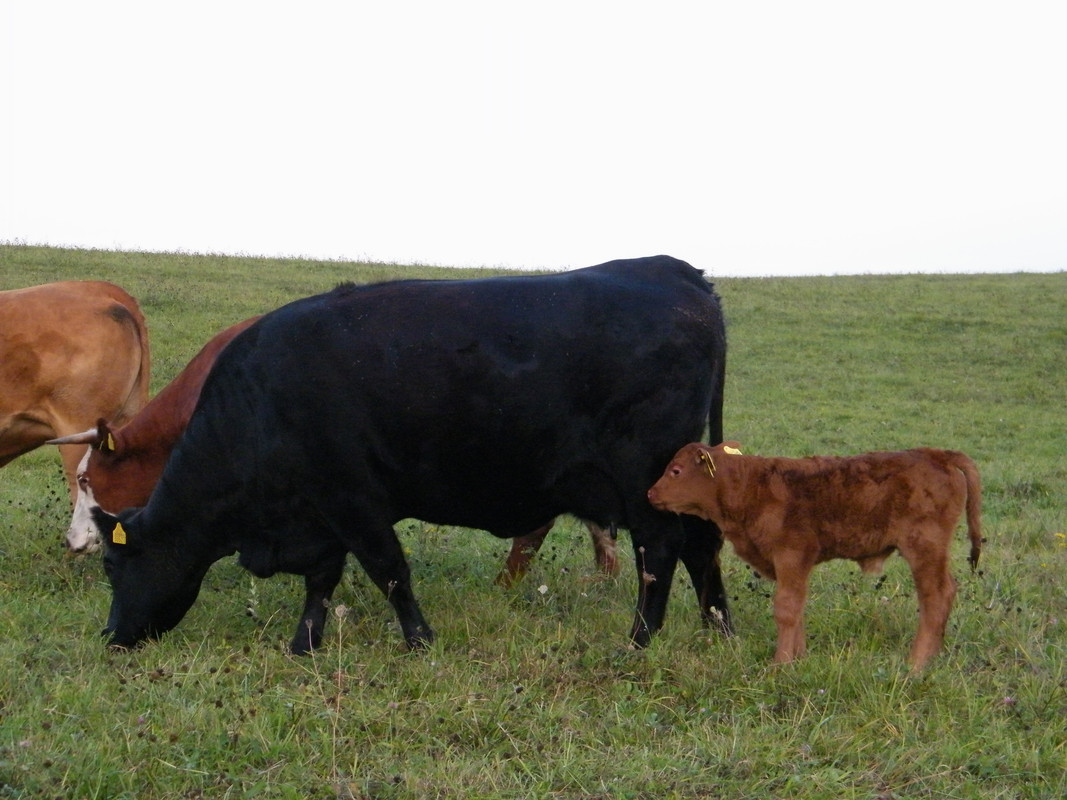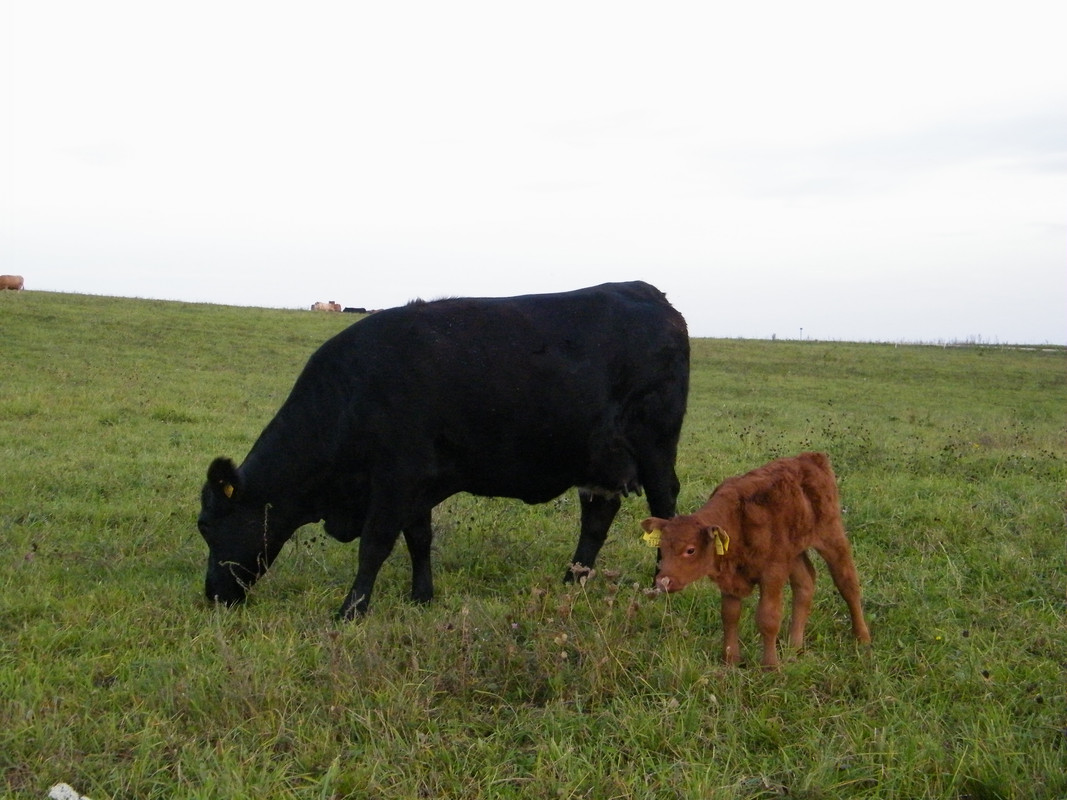 Two heifers are due on the 1st of October with RA calves. Showing some serious signs of milk. Another (blue roan) is due on the 5th of October with RA calf from another bull.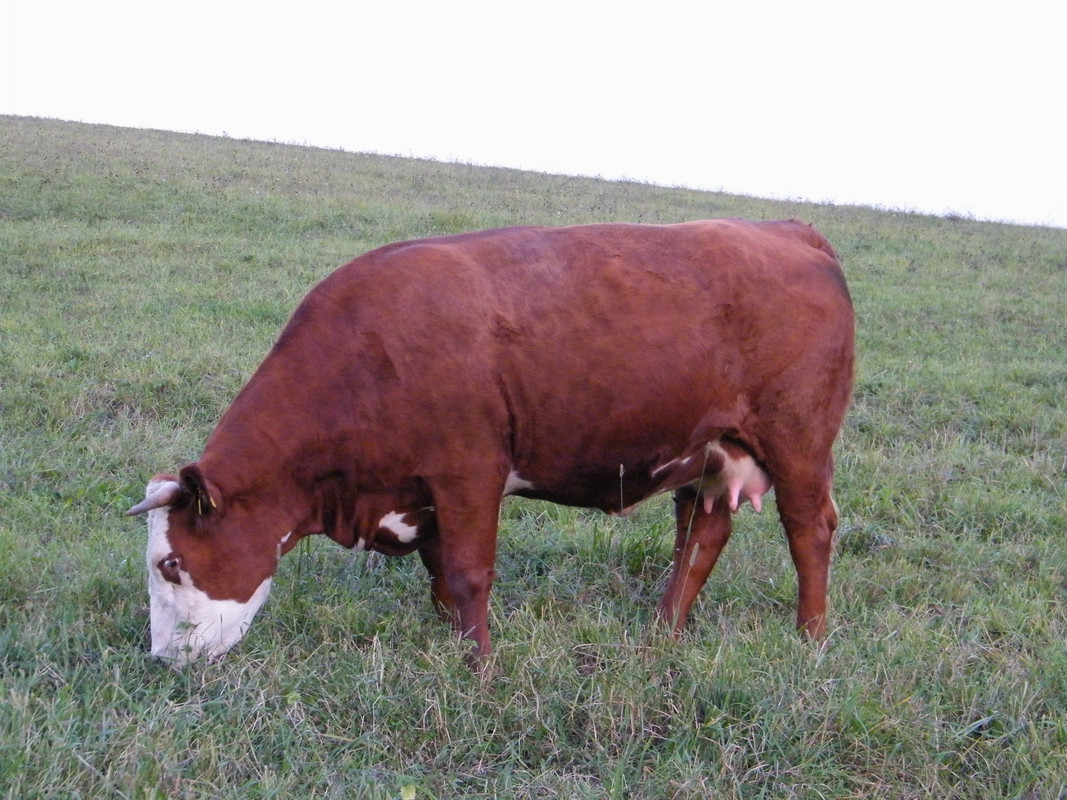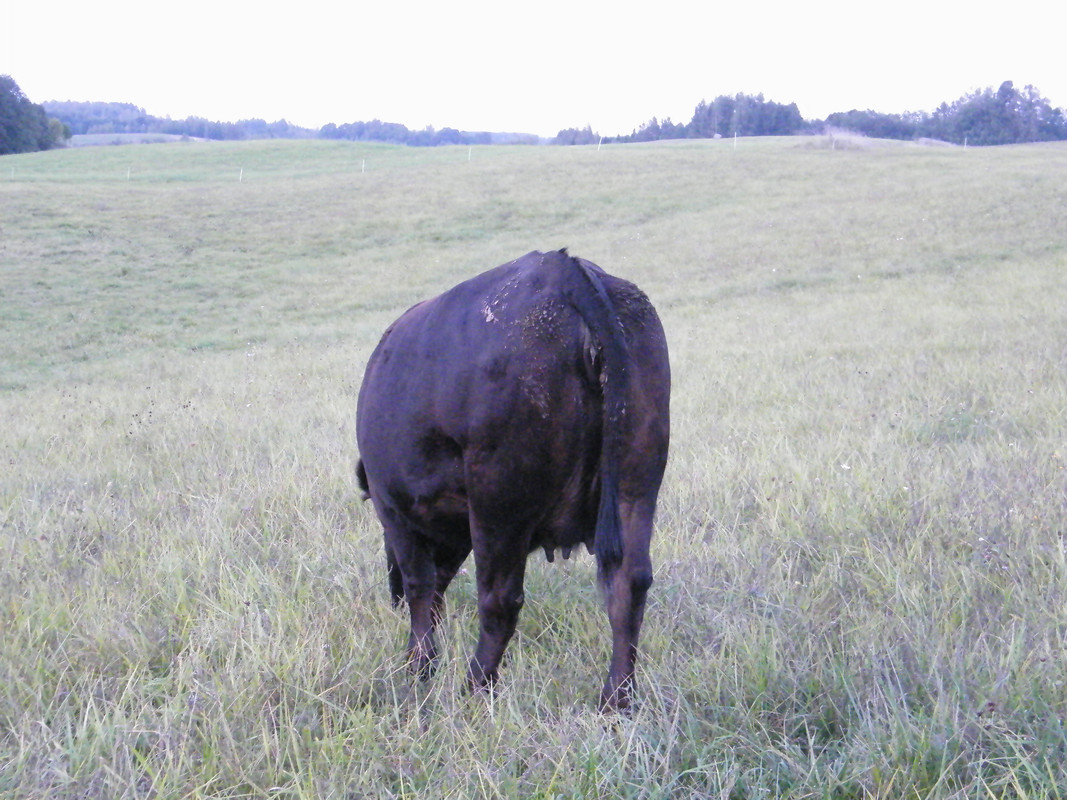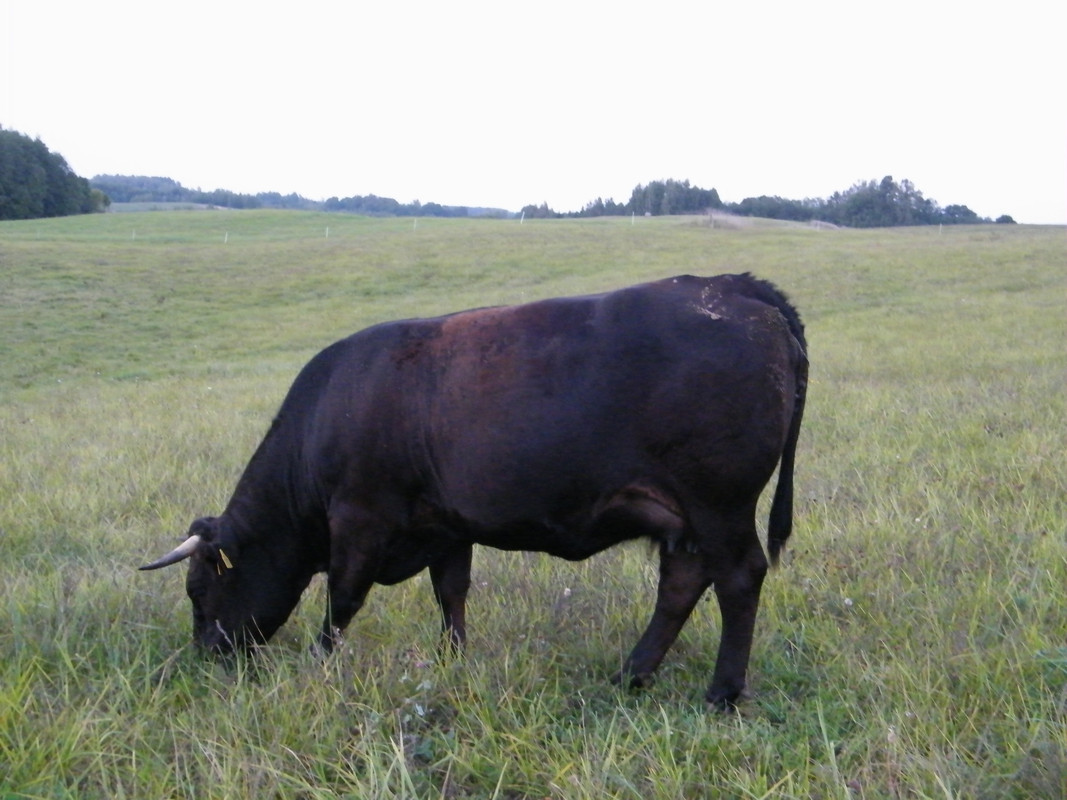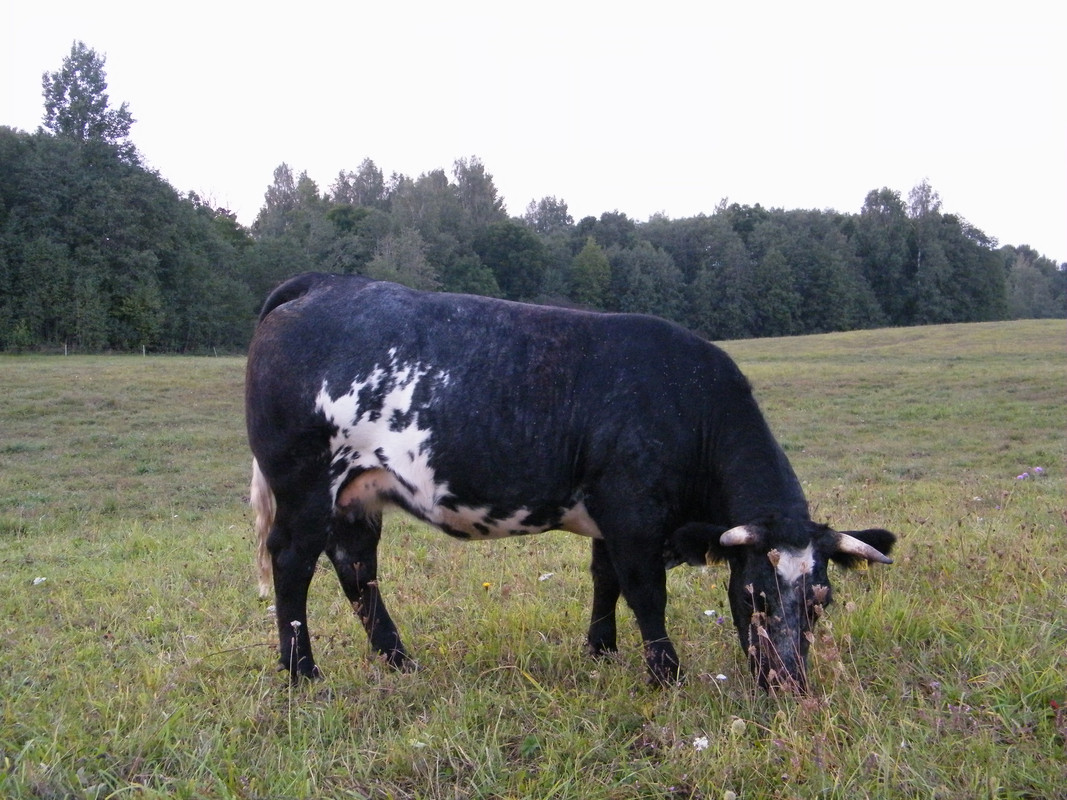 Th roan one is a pretty small heifer. The bull she's in calf by has an yearling weight of 1433lbs, so it'll be interesting to see how her calf grows.