Waited two years for the ok to do this job. Will help with managing our grass.
Local highway department was short of money so they let us find a cattle guard and put in ourselves with the help of a neighbour.
Help arrives.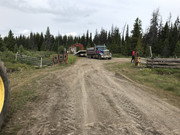 Our Kiwi helper did dual purpose as a human flagger and quality control expert. He is leaving us in a couple days for another adventure. We are going to miss him.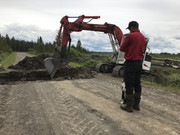 Me and Ma. Going to be forty years on the 12th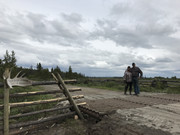 Finished edition