INDEX

Links



Market Report


Classifieds


Q & A Boards


Front Page


Semen Tanks



Calendar


Ranch List



Hay Market


Baxter Black


Charts


Market Outlook


Photo Gallery



Subscribe


Associations


Breeds

Diseases

Ranch Weather


Books & CDs


Web Sites


Web Design


WebRing


Country Store


Archives


Greeting Cards


Cookbook


Load the Code!


Gestation Table


Ranchers.net


Contact Us




Buy Our Cattle AI School DVD
Learn to Use Artificial Insemination to Improve your Herd
The Ultimate Genetics Artificial Insemination School and Reproductive Symposium video will teach you how to successfully AI your cattle and breed your cattle to the best bulls available. The AI School DVD features the world's leading reproductive specialists.
What is Covered:
Semen Handling
Estrus Synchronization
Insemination Techniques
Endocrinology
Nutrition
Herd Health
Wet Lab
Semen Quality
Much more
You Will Learn:
Basic AI Techniques for Cattle
Advanced AI Techniques for Cattle
Functional Reproductive Anatomy of Cattle
The Estrous Cycle in Cattle
Heat Detection and Synchronization
How to Properly Handle Semen
Order the DVD Online!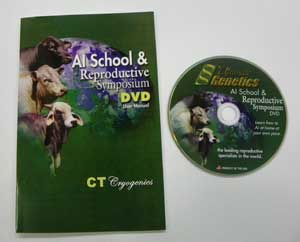 Only $99 includes 3+ hour DVD and Illustrated Color Booklet.
---
Order the USB Flash Drive Online!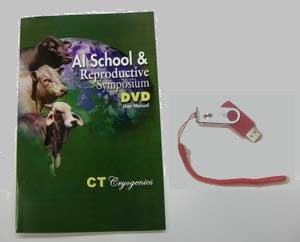 Only $99 includes 3+ hour USB Flash (Thumb) Drive and Illustrated Color Booklet.