---
Cowhand

Posts: 102
Joined: Thu Nov 05, 2015 5:08 pm
Location: East Tennessee
Has thanked: 32 times
Been thanked: 13 times
Dogs and Cows wrote:We call that grease grass here in my neck of the woods...I think it is also known as Purple Top...not positive on that though. I have a decent amount and the cows graze it readily. If I am wrong...someone will correct me.

Tim
Thanks Tim! A quick Google of
"Grease Grass"
(Purple Top) ... that sho' enough looks exactly like it. Just bought some land and that's all that one it. Sure hope the cows like it!!
Some people are just dumber in the head than a hog is in the butt.
---
GURU

Posts: 1760
Joined: Wed Apr 28, 2010 1:29 pm
Location: Cambridge, Ohio
Has thanked: 1 time
Been thanked: 9 times
Grease grass. Also heard it called purple top and red top. I don't much care for it, but cows seem to eat it okay. Comes on heavy in some of my poorer hay fields in August, similar to broom sedge. I think I read it's an indicator of low pH.
---
Mentor

Posts: 18280
Joined: Thu Jul 05, 2012 5:51 pm
Location: Cleveland Tx
Has thanked: 72 times
Been thanked: 244 times
Continuing the quest for un planted oddities, I found these growing yesterday and had to look them up. First ones I've ever seen here. Interestingly, these particular ones have no leaves at all, just a stalk coming out of the ground, tho all the others I've seen elsewhere did have leaves of some kind. Spider lily.. I think the exact variety is
hymenocallis liriosme
. I'm told, the leaves, that look similar to the common amaryllis only show up after the bloom has died.
All parts of the plant are considered toxic to dogs, cats, horses and cattle due to alkaloids. Not really a lily but a member of the amaryllis family.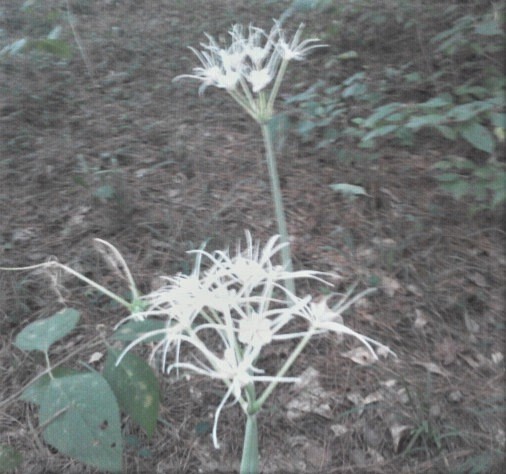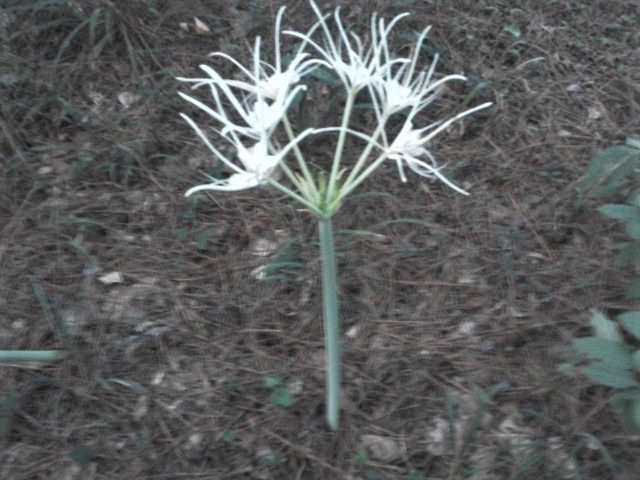 screen shot
There is a red flowering plant similar to this, but is a completely different critter.
In Japan, it's seen around graves, along rice patties to kill rats and all over cemeteries. Known as the Dead Man's plant or the be nice plant. I've seen it in the US in more than one state.
lycoris radiata
Toxic as well.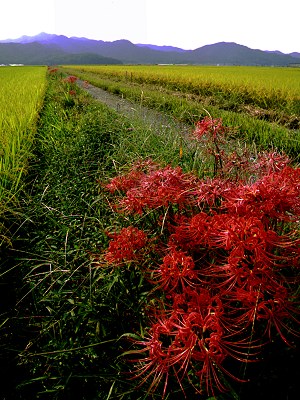 "For evil to flourish, all that is required is for good men to do nothing" Burke

It ain't easy being a used cow salesman.

Covet Not!
---
Trail Boss

Posts: 287
Joined: Thu Mar 27, 2014 12:58 pm
Location: S. E. Okla
Been thanked: 1 time
---