Sometime around midnight New Year's Eve:
Cow is 3 yr old, Eye Candy - won Supreme over all Supremes last year as Cow/calf pair with a bull. This is a HEIFER!!
2 yr old, Firefly, full sister to Eye Candy with a heifer, born 1-2.
2 yr old, Fre-Anna - won a Supreme last year with a heifer born 1-2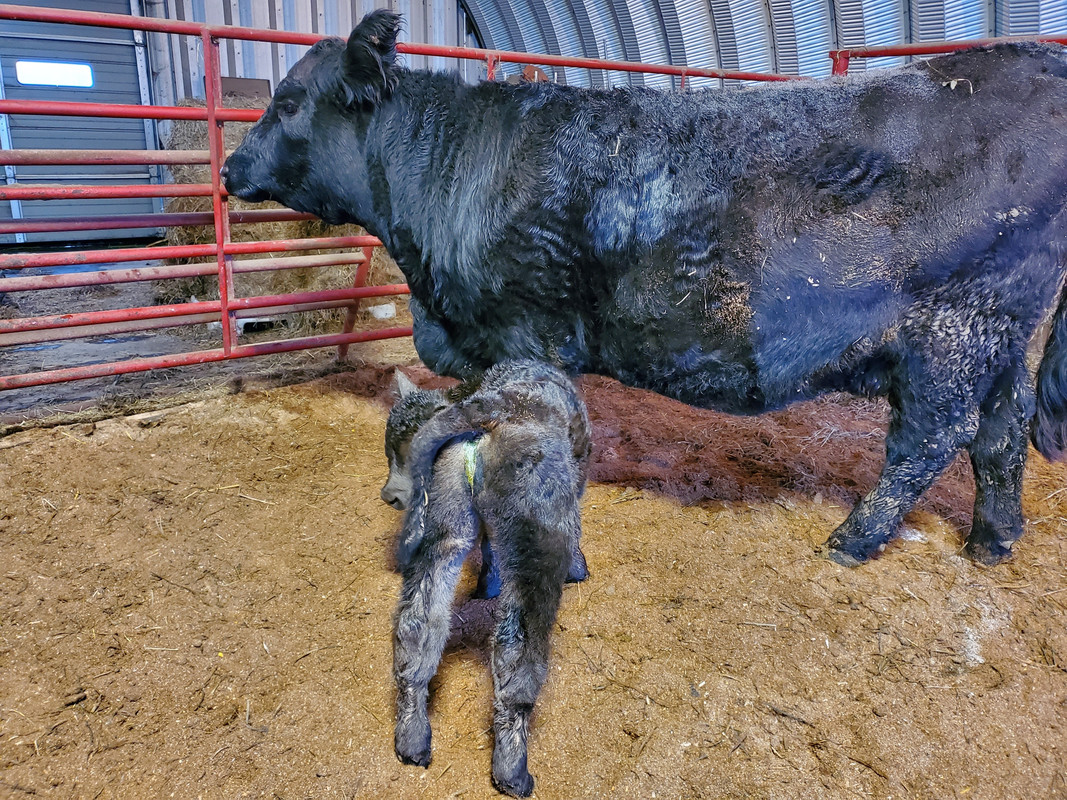 Picture of Fre-Anna's heifer "Hi-Anna"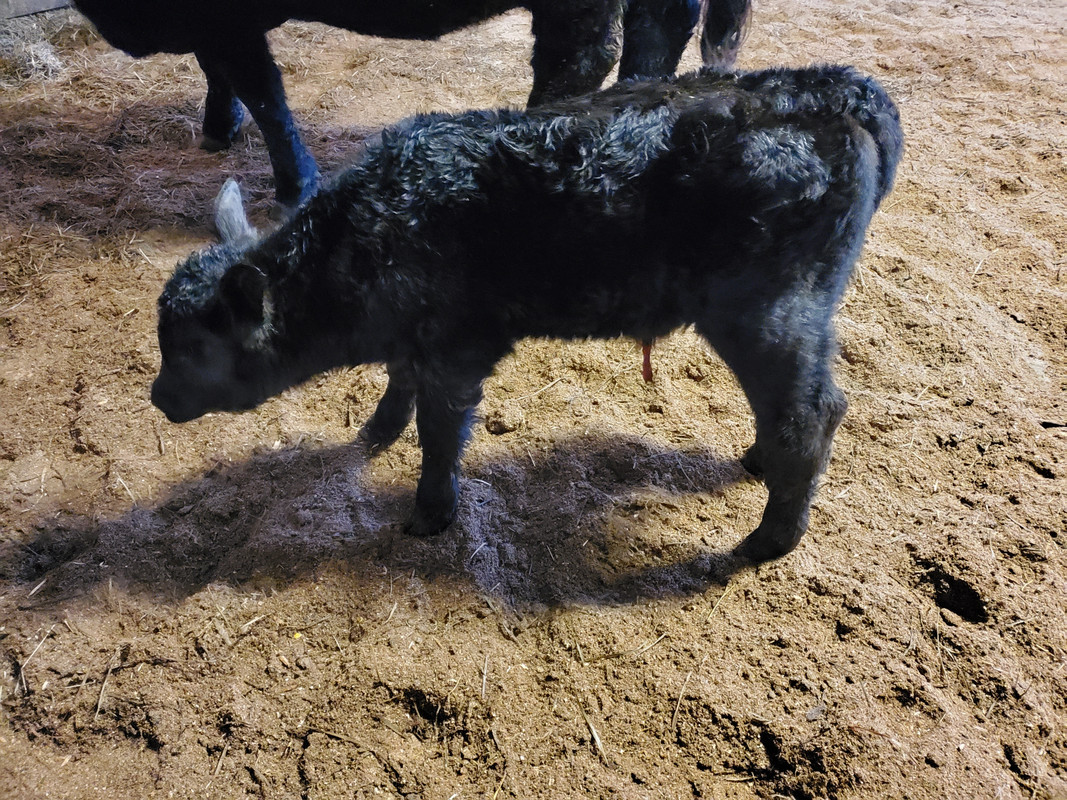 Had a 4th calf born to another 2 yr old (1-2-20), bull calf that we castrated. Dam is super easy to handle, not crazy, but nervous/timid. I do not want a nervous bull.
Now we have a lull. Got 17 due from 1-21 to 1-31. That's a lot for our facilities.