My nephew and one of my sisters is smoking a brisket. Her son-in-law is probably bringing BBQ rabbit (which I don't particularly care for).
Now, I have to start on the important part.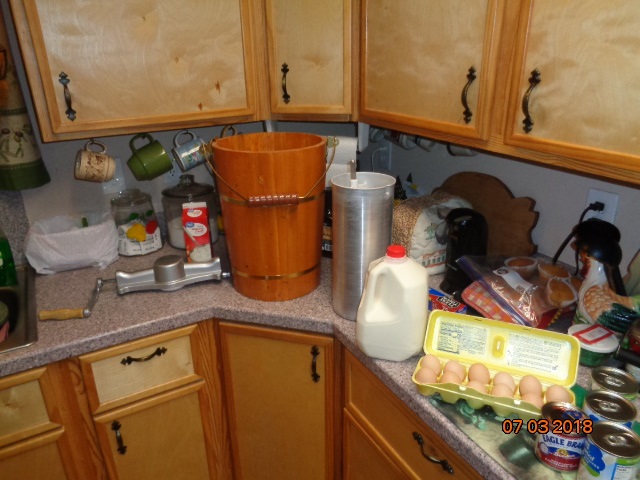 I'm going to try this..once anyway, tho I don't think it has enough of certain ingredients..
A copycat Blue Bell Home Made vanilla ice cream recipe.
https://www.mamachallenge.com/copycat-b ... am-recipe/
We shall see...
Had my most recent 3 month checkup just yesterday. Doc wants me eating more fats (I weighed 195lbs full dressed which is a continuing weight loss for me and I'm 6'4" tall...strong wind gonna blow me away) and my A1C is at 6.0, which lower than last time. I can again have ice cream.
Sky:
2 are Smithfield...dunno where the other one originated, my other sister bought it.
They were $.89/lb at HEB, which is a Texas based grocery chain.