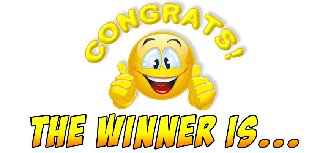 ssterry
I'm sure your dad is smiling!
sstterry - "Here is one of my father and one of his calves from the 40's."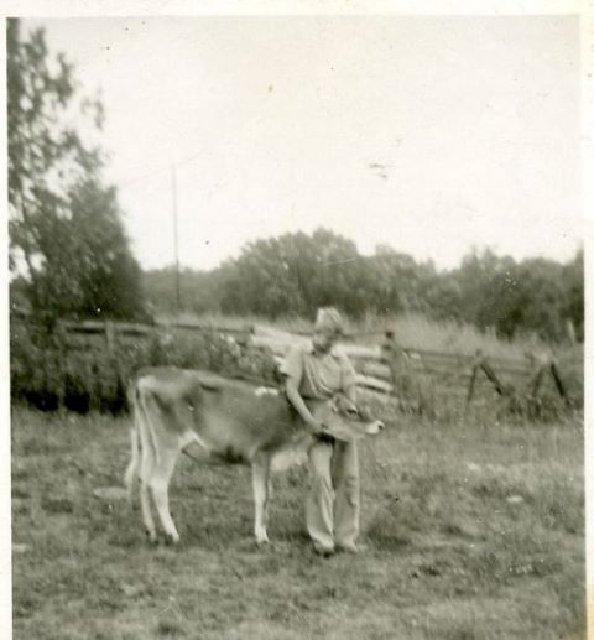 alisonb - "A pic from a little ghost town(Waterkloof) we visited about 10yrs ago. That old house had a huge underground cellar. If you look to the left of the house you will see two stables for horses(no vehicles then)...We got caught in the rain that day"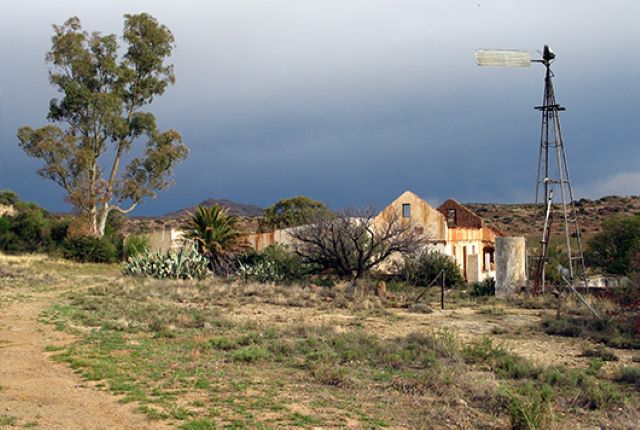 Nesikep - "These are the folks who founded our farm, pics from about 1940 I think?
The hilled rows are beans.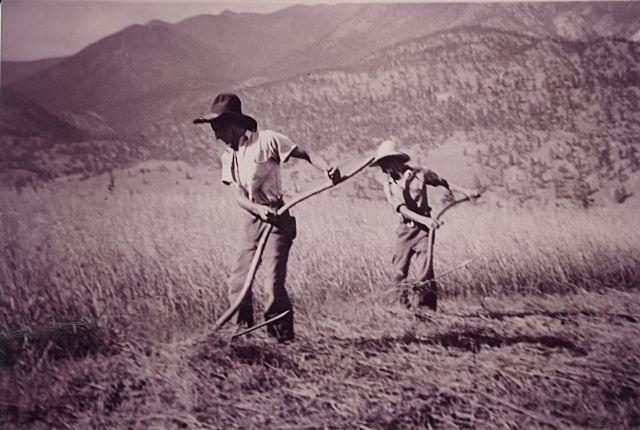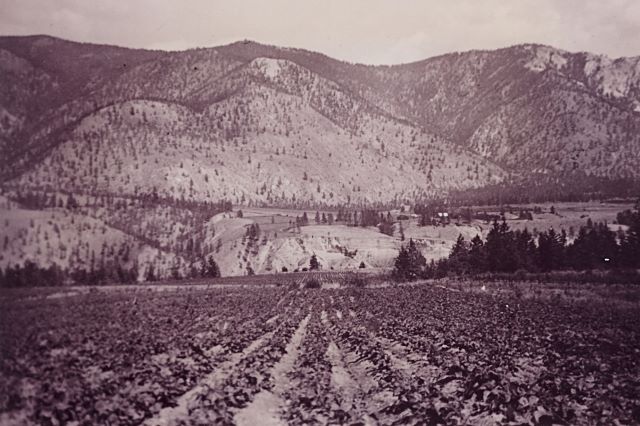 Chocolate Cow2 - "This picture was taken in March of 1954. I was 6 months old. Dad was holding me beside a Penny & James bull. Penny was J.C. Penny.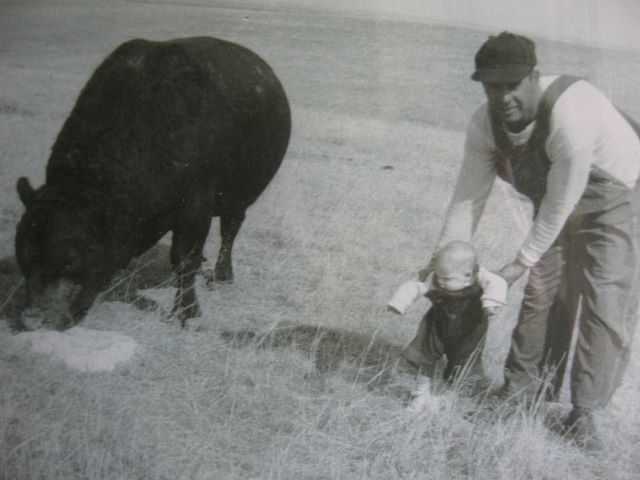 ga.prime - "It's a pic I took about 3 years ago in Petrified Forest National Park in Arizona in a part of the park called "Crystal Forest". Those logs are said to be 225 million years old. The trees were buried under volcanic ash and the cellular structure of the wood became mineralized. Now, instead of wood they're quartz. An upheaval in the Colorado Plateau some 60 million years ago and subsequent erosion brought them back to the surface."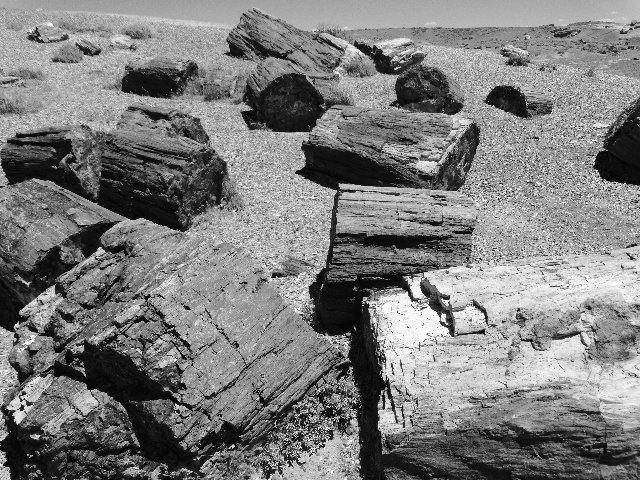 Caustic Burno - "I gave this to my granddaughter, if I remember correctly the year is 1878."
It was one of ten my great grandfather gave my grandmother for a wedding gift.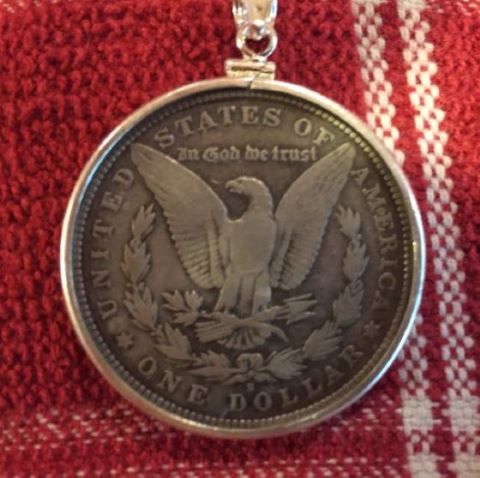 MurraysMutts - "I know it's been on this farm forever.
Dont know when it was made but someone told me it looks like it could be used to make terraces. Lol
The farm has been in the family since the early 1900s
Since statehood or just b4 if I remember right.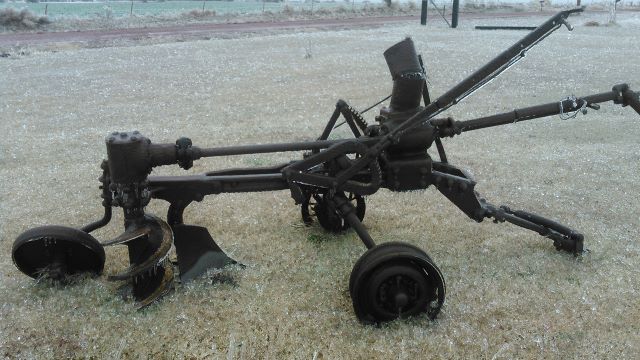 "
All very nice pics contestants