I totally agree with longevity in the herd. The most money is made from cows that have paid for themselves - through raising you a bunch of calves. And I'm kinda a purebred breeder, LOL
Here's one I just took a pic of for another thread. She will be 13 in Jan.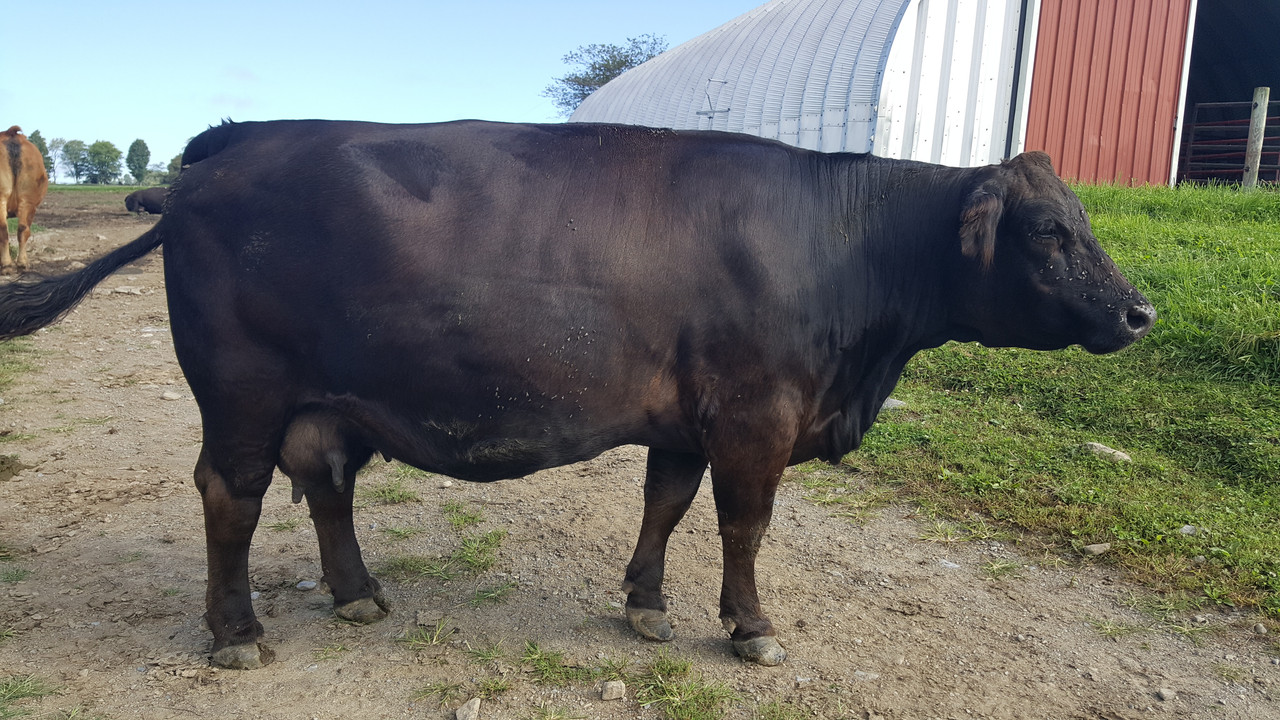 And, she is no where near culling. Has raised 13 calves (two sets of twins). Due to calve tomorrow.