Found this heifers last night. She has a huge lump from her navel going into her udder. She is roughly 7 months old. Guess 450 pounds ish. Has been weaned since 3rd week in August.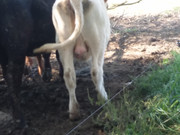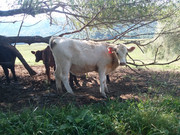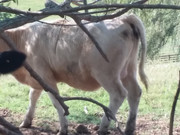 Last night she didn't seem to be affected by whatever this is. Today, she is moving slowly. She is eating alright. A neighbor said it should go away w time. Any ideas
Haven't had time to get her up and look closer. Wondering if it could be a hernia? Wasn't sure if they have to be in milk for mastitis or...