Thought those of you that are new at this might like photos of a cow birthin a baby. I caught this one last year, start to finish. Took all of about 30 minutes.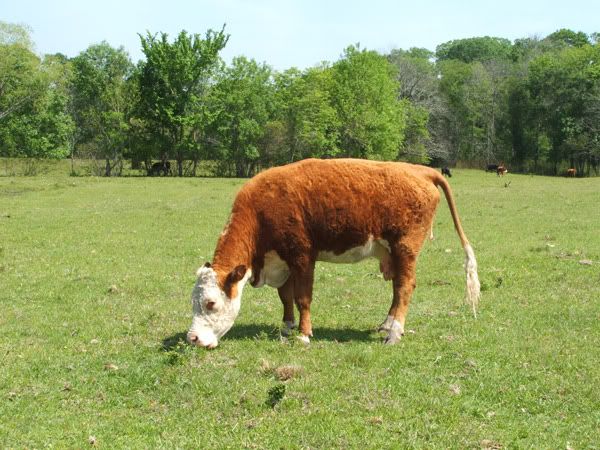 Just gettin started when I pulled up.
Walkin and doin circles.
Lay down, get up, lay back down. I see one foot.
Crossed the slough, I see two feet!!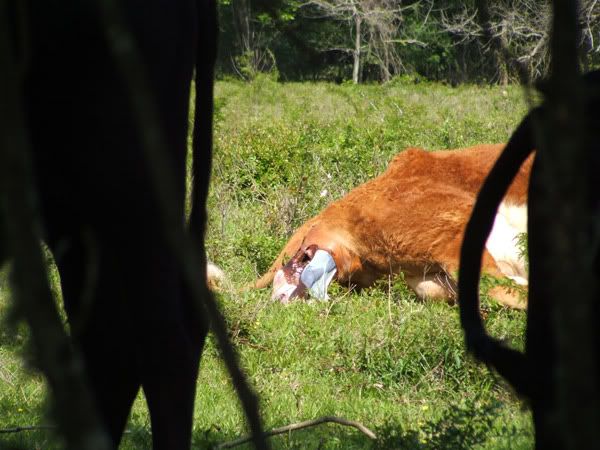 there's a head.....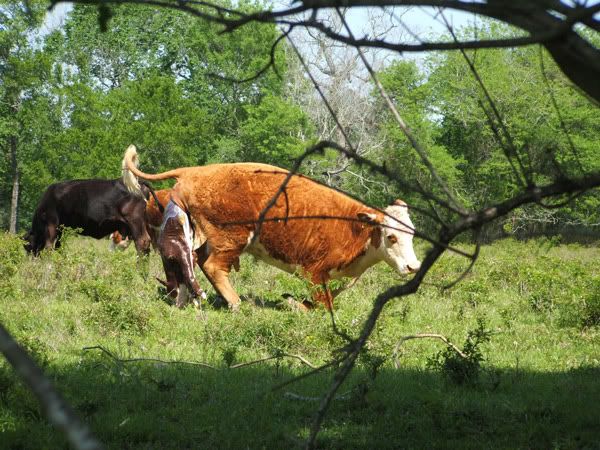 Here we go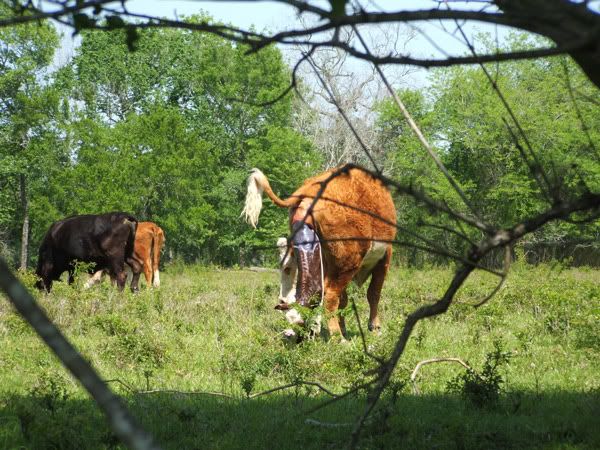 Almost there
Whewww.....made it
First bath
Uhg....I just got here mom, I can't be that dirty.
Taste Test.
First Nap