We had a great day at Ash Grove fair today. Total of 87 head showed up, and we ended up with champ Purebred Simm Heifer and Champ Purebred Bull. We had three females that made it to the champion drive, so we had to find help to show one, and she is the one that won!
Here she is in her class (on the left):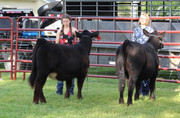 and being selected as champion ( she is a Bandwagon)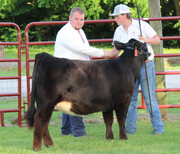 This was my daughter's other heifer that was in the drive, she is a June Shell Shocked:
And our son had one in the champ drive also. She is a TNGL Grand Fortune x Robins Kiss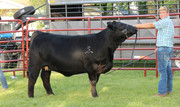 This one is a Dec Built Right x Wide Track. She was second in class: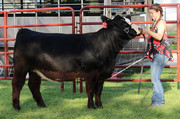 And our steer was third overall: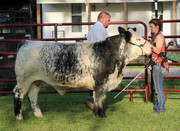 And our bull was Champion Simm Bull. He is a Shell Shocked:
We brought 10 head total, so it was a busy day showing!