I got Grizzly 9-25 from a breeder in Loveland, Ohio. He is a Miniature Schnauzer, born 6-15
Got a bath & blow dry. Getting him used to his grooming table.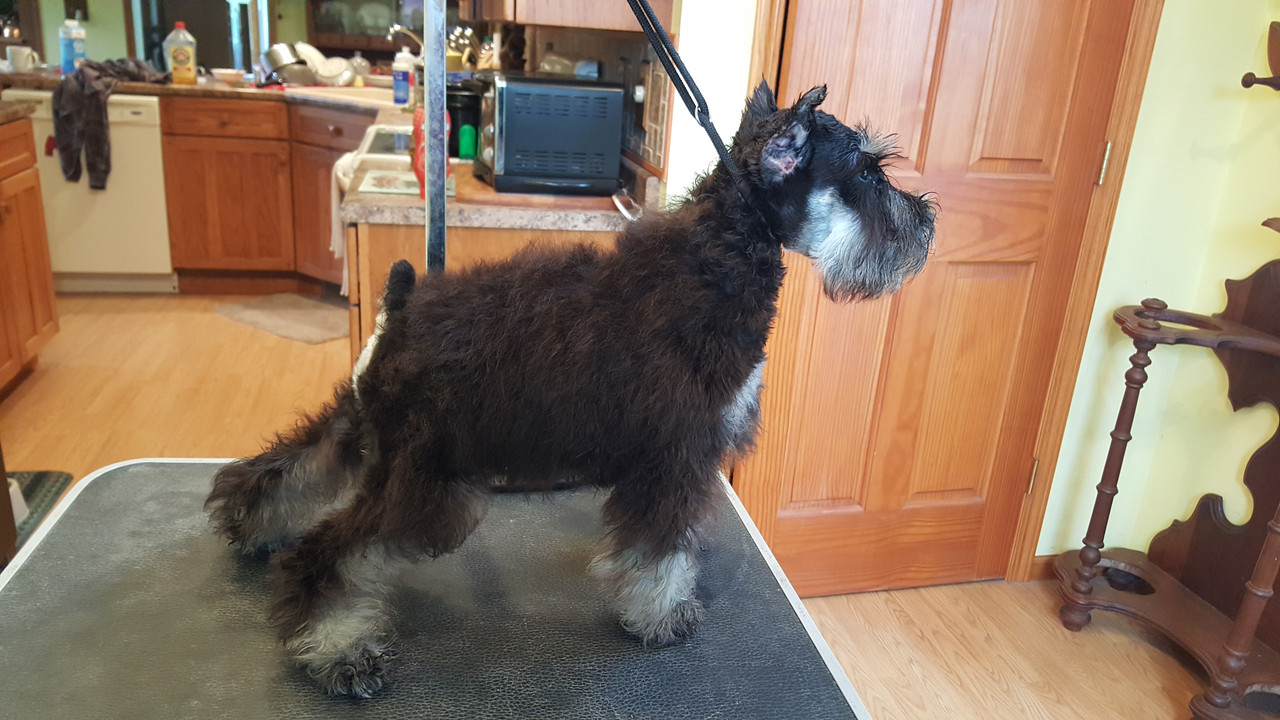 Diesel, our Blue Heeler wasn't real excited about him at first, but as you can see, they are extremely close buddies now! Grizzly just snuggles & pushes his legs apart until he fits and uses his bellie as his pillow.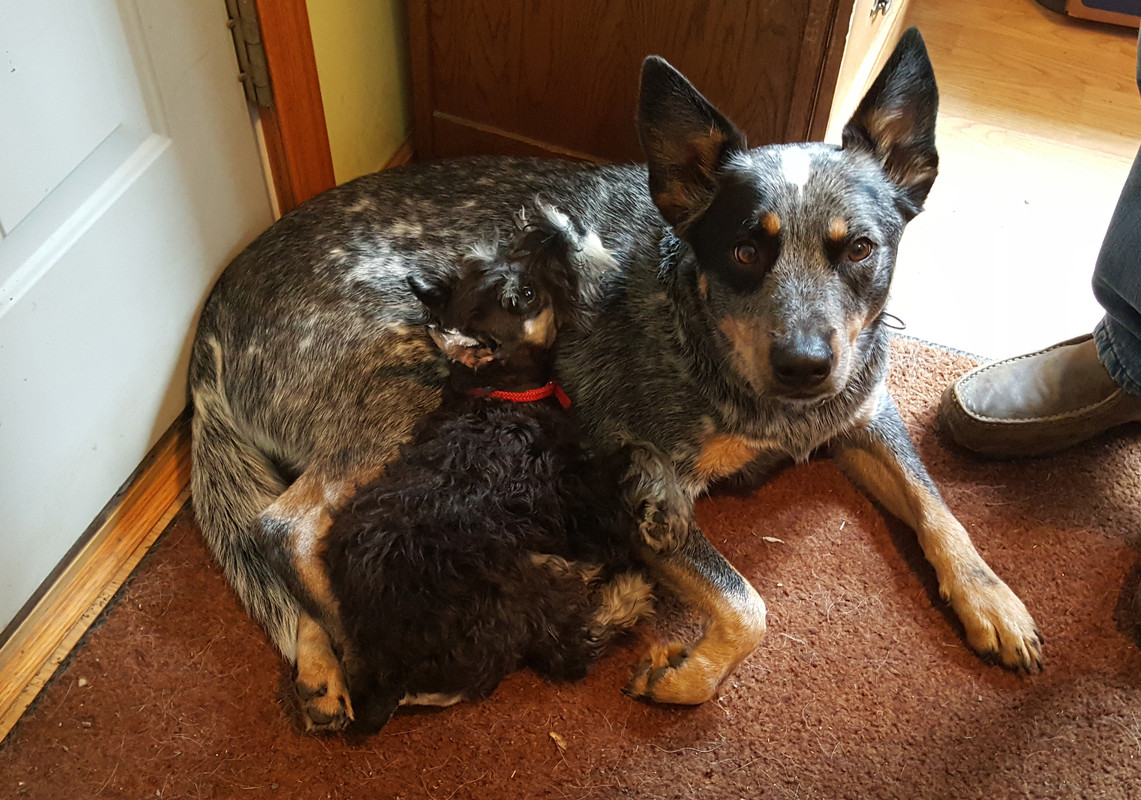 His fuzzy little face: