Monoblock casting 9210-B2C control valve on a little B7500 Kubota.
Symptoms. Works fine in lift up/down and will tilt the bucket fine as well but the tilt spool will not return to the neutral position from tilt down position. There is no 'spring' return feel when dumping the bucket, and if you don't have the flip up mechanical lock closed over the lever, the lever will simply lean over to the bucket dump position.
I believe this is the valve, or very close to it, and the problem is in the boxed area, but I've not been in one of these valves in a very long time.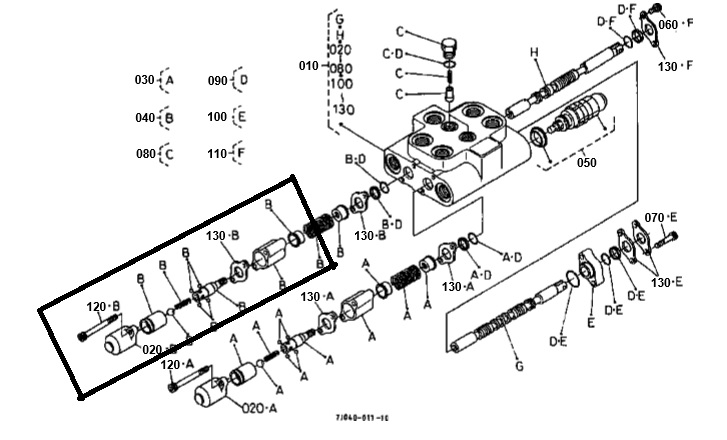 IOW, if you start to dump the bucket by moving the handle to the left, and let go of the lever handle, the lever handle will just stay right where it is..in the full dump position and you have to move it back to to the right and flip up the lock to get it to stay there.
I looked..that control valve is over $1000 at kubota. About the same from HUSCO
Thoughts?